Track links generation. Carrier
management. Order fulfillment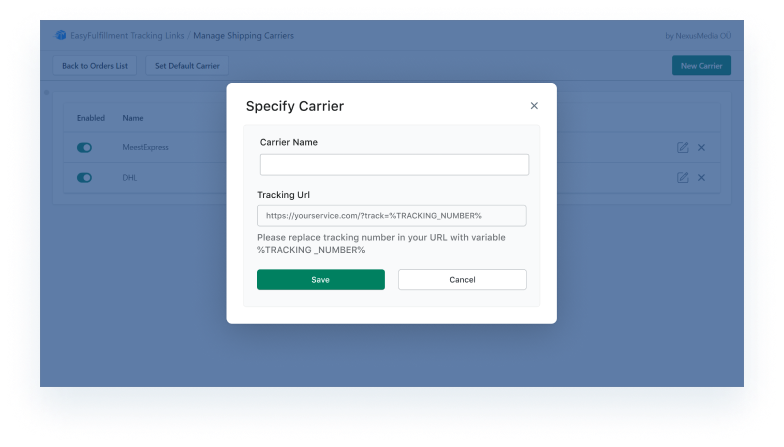 1. Add your carrier and set tracking link format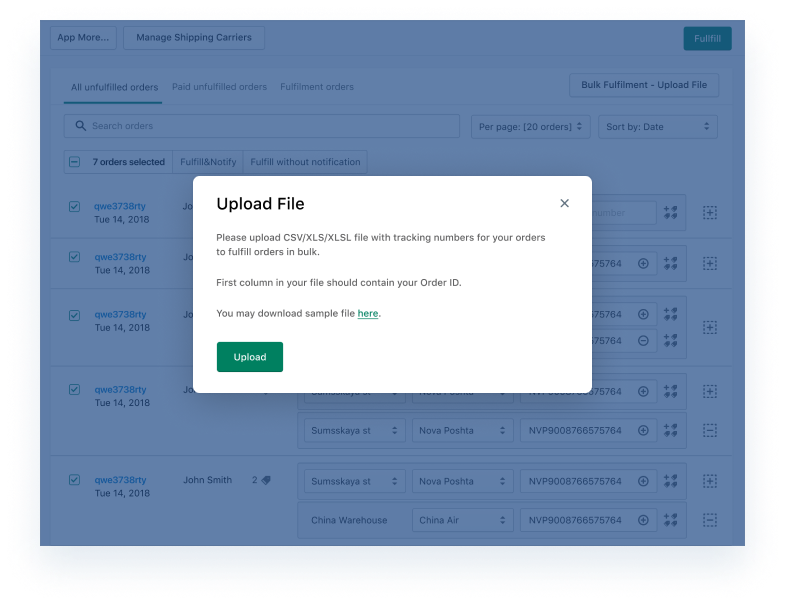 2. Enter tracking numbers or import them from CSV/XLS/XlSL file to bulk fulfill your orders in a single click
3. Stop wasting your time on changing files you're getting from carriers!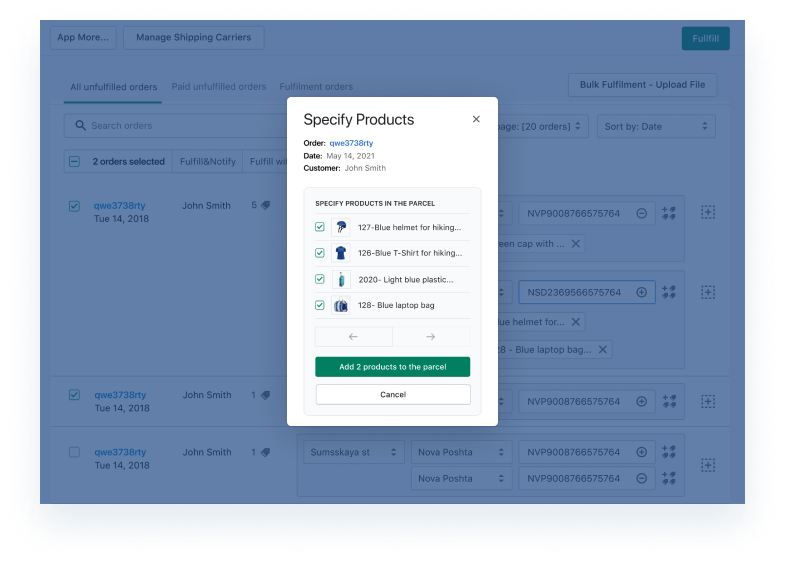 Split the order for several parcels with different ID and carriers
Clear settings
Simple and quick order lists creation
Orders
Run unfulfilled and fulfilled orders in one click
Bulk Fulfillment
Upload CSV/XLS/XLSX file with tracking numbers for your orders to fulfill orders in bulk.
Shipping Carrier
Add and manage convenient shipping carriers
It is a excellent app and it does a PERFECT job fulfilling orders with couriers tracking links. They did a recent update which improved a lot. Simple and clean, easy...
Super Heroes Warehouse
November 1, 2021
Great app that saves us a lot of time. We use several different carriers and once you have set them up it's so quick and simple to use. Definitely an...
Great app if you're looking to save time on fullfillments, especially after Shopify's update that bugs the fullfillements. The customer service team is outstanding - we had an issue with...
This app is very awesome and it helps us a lot, saving time to fulfill the order. One click and done!! Thank you so much and hope it will become...
The best app! Super easy to use and it fulfills ins seconds! This is by far the best out there and it saves me time fulfilling my orders!
Kim Sanchez | Customer Service Shoptmize
October 11, 2018
Great app! Helps us a lot in saving time with order fulfillment. The support team is quick and helpful. The app is easy to use and user-friendly. I would recommend...