Increase your conversion rate with
videos illustrating your products' features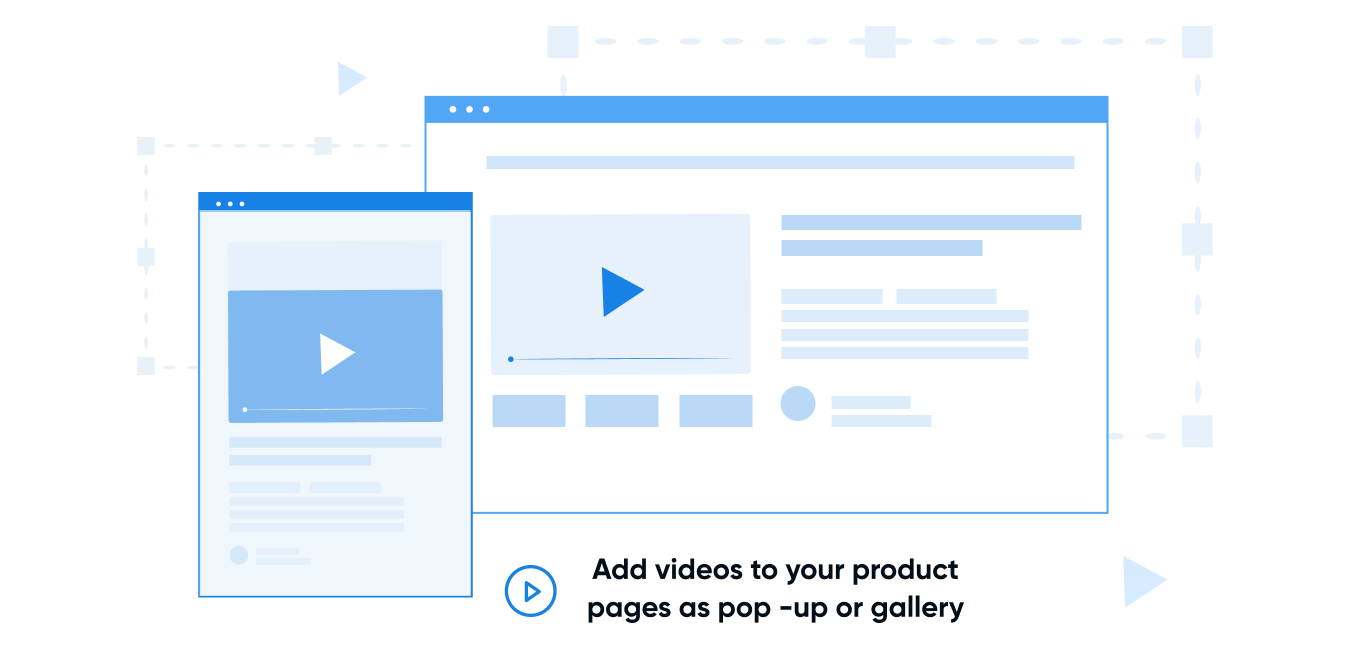 Products videos, zero coding
Your theme doesn't support YouTube videos? Fix this with zero coding, just install EasyVideo and it works!
Customizable video layout
Select popup or inline video layout and run flexible video settings
Vimeo and Youtube videos
Embed Vimeo and YouTube videos to your product gallery
Clear settings
Add videos to your products according to simple instruction
The seller did a perfect job. I am very satisfied with my order and I highly recommend this seller! The video works well.
Super-Dry (01)
June 8, 2022
This team is awesome they did custom coding and everything we need for the product video. Fast replies and fast solution. Thanks alot!
Morpho Sleep | Sizin için uykuya çok çalışıyoruz.
February 1, 2022
Perfect for embedding Youtube videos to the product page! Simple app to work with. Just click "Add media from URL" in the product image section. Embed the video URL. And...
ExcellentSupply.com
October 31, 2021
EXACTLY what I was looking for. Its very annoying having a theme that doesn't support video in your product images, but this fixes it in a very few simple steps....
Flory's Online
October 15, 2021
This app worked perfectly from the start providing my videos functunality that they didn't have originally from shopify. Customer service even helped me tweak it to fit my vision for...
Sound Shoppe nyc
September 21, 2021
The customer service attitude is very friendly, and they help to answer questions in a timely manner. This app is very useful and I like it.