How to schedule sales in Shopify?
Sales scheduling in Shopify is possible and widely used by merchants to optimize their sales strategy and increase revenue. You can plan sales utilizing the default Shopify functionality or use 3rd party apps. It thoroughly depends on you which way to select. Just remember that Shopify sales apps provide richer functionality and more flexible settings to adjust sales to your business specifics.
Why Scheduling Sales is important for businesses?  
Sales are not only beneficial to buyers but also to sellers. Sometimes, all sorts of incentives, bonuses, and concessions are simply a profitable disposal of certain products, which can be the remainder of a long-purchased product or a seasonal product during the end of the season.
Additional benefits:
Freeing up storage space to receive new products. Instead of increasing the area for storing goods, which entails additional costs,

Return the money invested in the development (the longer it is stored, the harder it is to get rid of it).
So, the sales scheduling feature in Shopify will be handy for you and your business.
Sales scheduling in Shopify is the ability to set a specific start and end time and date for discounts and promotions in your online store. This feature will be handy for merchants during peak shopping seasons and holidays. In addition, constant and attractive sales can incentivize repeat purchases from your store. If used skillfully, this feature will be part of a well-thought-out store strategy that can drive revenue growth and improve the customer experience.
Automation vs. manual sales scheduling
You can schedule sales manually or automatically. Both options have their pros and cons.
Automation in Shopify allows merchants.
Pros
Schedule sales for future dates with minimal manual intervention for efficiency, accuracy, and scalability. Once configured, you can reuse these
 Manual
Pros
Manual management offers total control, adaptability, and customization of the sales schedule.
Cons
Manual customization can be time-consuming, error-prone, and require constant attention and availability.
Tips for creating an effective sales schedule:
You need to consider many factors to develop the most optimal sales schedule for your store. We collected some essential tips to help you:
Use FOMO effect and urgency: Limited-time offers effectively encourage shoppers. 
Holidays and milestone dates are ideal times for sales. People spend more money during the holiday season, especially on attractive discounts.
Email marketing: Prepare an email list to notify subscribers about upcoming sales.  This will help customers pay attention to discounts in your store.
Use A/B testing: Experiment with different sales strategies, such as discount types or promotional wording, to see what resonates most with your audience.
Target audience: analyze your customers and make a profitable offer based on their preferences.
Competitor prices: compare prices in your store and those of your competitors. Make sure you offer the best prices to your customers.
These tips look straightforward but can be practical approaches for creating best-performing sales. 
How does the EasySale app help plan and manage discounts?
There are many advanced sales planning apps available on the Shopify App Store. One such app is EasySale by NexusMedia. Using it will give you convenient and valuable features such as:
Sales Scheduling:

The app allows you to schedule specific sales times for your customers, ensuring they are active at the most appropriate time.

Flexible Price Planning:

You can easily plan sales and promotions, making preparing promotions for important dates or holidays easy.

Countdown Timer:

add a countdown timer to products on sale

to use the FOMO effect to speed up your deals.

Sales History:

The sales history feature in the EasySale app makes it easy to analyze past sales.
For example, the Application's Mass Price Update feature helps you deal with high customer traffic during holidays such as Christmas sales. The "Apply to" function allows you to select which product you want to apply the sale to, e.g., "best seller of the week."
All these features will help you develop a more efficient sales schedule for your online store. Let's see how it works in practice.
How to set up a weekly sale?
For example, you have a flower store, and every Friday before a new shipment, you want to sell flowers at a 20% discount. To avoid doing it manually every week, we can use the EasySale app, which will quickly help us with this task.
Refer to the detailed step-by-step instructions:
1. Install the EasySale app from the Shopify App Store. Click Add Sale.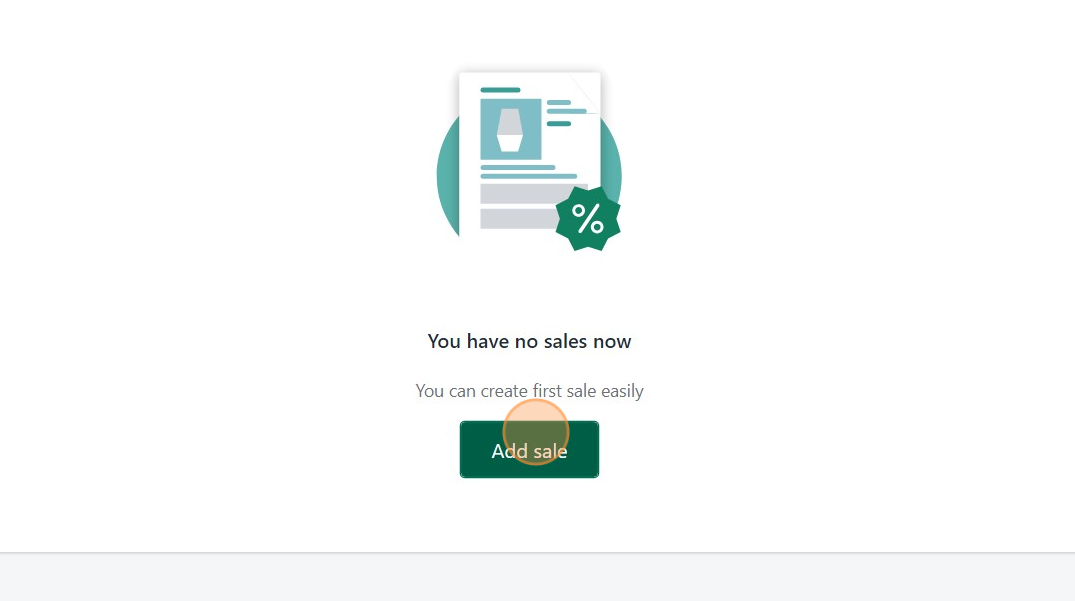 2. Set the conditions we need: First, you need to Apply to the whole store because we need to free up the entire warehouse for a new shipment of flowers. Secondly, set the name "Friday Special" because this is a weekly Friday sale. And finally, put a percentage discount of -20% on the entire range of flowers.
3. Fill in all fields and set the schedule.
4. We can also optionally select a countdown counter before the sale. This function will more clearly remind your customers about the deal.
You can customize the design of the countdown counter by clicking "timer settings" and making it more harmonious for your website.
Congratulations, your sale is ready! Just a few clicks once, and you won't have to do it every week and worry about forgetting to change the price.
Conclusion
Discounts are always attractive to people, so using them on your website can increase sales and the number of customers. Sales planning has many advantages and benefits: simplifying the management of discounts during peak seasons, freeing up stock, and attracting a targeted audience of customers. You can make this process much easier using the EasySale app, which provides more functionality and flexible customization for your sales.
Try more functionality and flexible settings for sales scheduling with the EasySale app. You can experience all the benefits of our app by trying a free 7-day trial.
Easy:Sale Schedule Sales Price
Sales manager to schedule your sales. Change prices by schedule. Repeat sales daily/weekly/monthly.
EasySale allows you to keep all the sale prices under control with proper product discount management & sharp scheduling.
Install EasySale app
---
Frequently Asked Questions
Can I try EasySale by NexusMedia for free?
Yes, we have a seven-day FREE trial, so you can try all the features before paying for the product.
Can I schedule sales on Shopify in advance without using additional apps?
No, the standard Shopify functionality does not provide the ability to pre-plan sales. Still, apps like EasySale can easily handle this.
Can sales planning be combined with other marketing strategies in Shopify, such as email campaigns?
Yes, it is possible and highly recommended in Shopify. Integrating different marketing strategies ensures a consistent and amplified impact on your promotions.