4 Shopify Features You Might Not Know About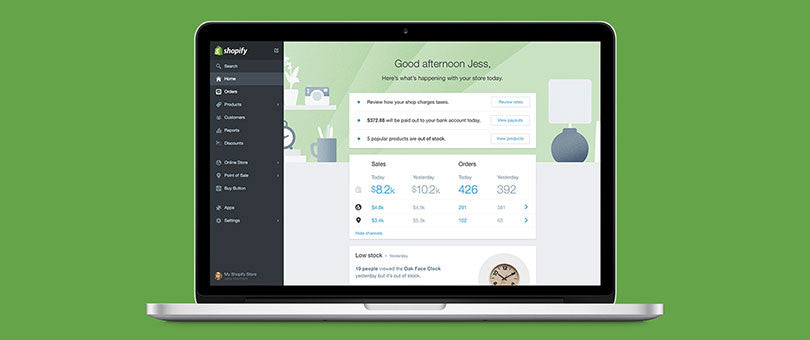 Being a new or already a long-term Shopify user, you probably are familiar with the loads of useful features that you have at your disposal when you log into your Shopify store. And you probably use a lot of them on a daily basis, when you want to see how your business is doing in just a few simple clicks.
However, how about a few tiny features, that you may not know about, but which may help to increase your productivity?
We are here to resolve this misunderstanding and post the 4 features below.
1. Walk Through Your Store using Admin Search
Are you an online entrepreneur, using Shopify for mobile and web store, with tons of products, pages, posts, orders? This feature might be your lifesaver.
With admin search you are able to find any information within your Shopify store quickly - specific orders, products, posts, customers, collections and many more.
When in admin panel of your Shopify admin, click "Search" to open this tool.
You can also filter the results selecting a category or use advanced search options to narrow down your results. For more information refer to the official Shopify documentation.
2. Use Keyboard Shortcuts to accelerate your work with Shopify
With no doubt, we all are familiar with the standard keyboard shortcuts and use them everyday - Ctrl C, Ctrl V, Ctrl F… are the keyboard shortcuts that we probably cannot imagine our computer life without.
But did you know that you can use those and many more to conveniently navigate around your Shopify store and do the things much faster?
Here is a few general shortcuts:
F - focus search bar
M E - go to your profile
B Y E - log out.
Add items to your store:
A P - add product
A D - add discount
A C - add collection
A U - add customer.
Navigating your admin panel:
G H - go to Home
G C - go to Customers
G R - go to Reports
G A - go to Apps
G O - go to Orders
G P P - go to Products
For more shortcuts visit the official Shopify documentation.
3. Boss key at your daily job
As some other Shopify users, you may work on your Shopify store as a side project, and sometimes you need to check it while at your day job. In order not to reveal the secret, just type BOSS, if in admin panel, when you need to hide your store - immediately it will be masked as an Excel spreadsheet so no one knows what you are working on.
4. Go Mobile - Shopify iOS
If you still haven`t designed a mobile app for Shopify store, you have a few ways how to do it, but the easiest and most cost-effective one is to use EasyMobile - the app that allows you to convert your web store to Shopify iOS app with no technical expertise required.
There is a free 6-month trial offered that you can start anytime. And when the trail is over, you can continue using your already fully functioning Shopify iOS app at just as low as $20/month, or simply remove the app from admin if you decide not to go with it - no hidden costs.