Stats and Facts About Mobile Commerce in the US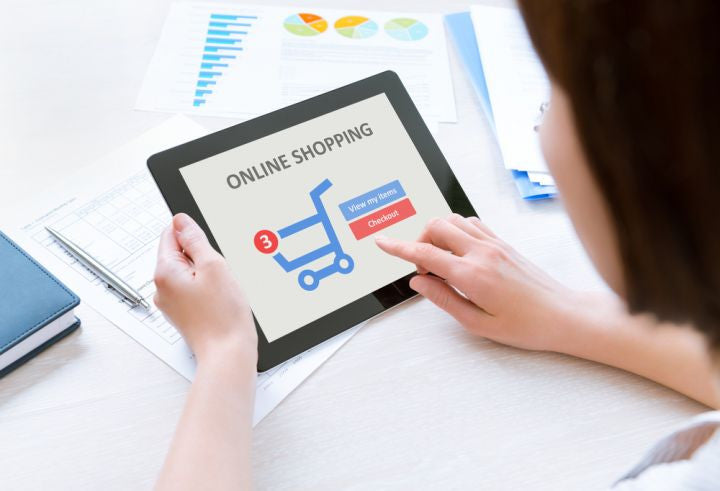 When compared to the spreading web introduction in 1990s and in the beginning of 2000s, the mobile web is eight times faster, according to the stats provided by Nielsen. That's one of the reasons why you should consider mobile apps as a part of the user experience that you provide to your customers. And, by the end of 2017, it's also expected that the total amount of mobile users involved in any commercial transactions will reach two billion.
Therefore, having a mobile app for Shopify or another e-commerce platform is essential, as potential buyers look for the omnichannel approach when they consider any online sales. That simply means they would spend three times more with the broader range of connected devices, in comparison to one-channel purchasers. And your digital store may become the significant element in this synergy system.
General Statistics for Mobile Commerce
Though mobile shopping attributes to approximately 5% of the overall online commerce revenue, the m-commerce has been achieving more relevant positions during recent years. By 2020, it is likely to get about 45% ($284B) of the US online market, according to Business Insider's facts. LexisNexis study, with over one thousand retailers participated in the poll, showed that 16% of merchants already offer mobile solutions to their customers, and 32% consider adopting that for their businesses in the next year.
Chatbots Are Already the Common Practice
It may not seem obvious, but intelligent machines like Amazon's Alexo or Siri are already the noticeable tools of e-commerce operation, as more customers don't mind their assistance in the diversity of possible matters, be that the closest Chinese restaurant or best discounts on gadgets. Actually, the customers are looking for "anticipatory inspiration", as that phenomenon was called by Julie Bernard, Verve's chief marketing officer.
Mobile Coupons and Push Notifications Attract More Attention
In 2016, more than 105 million adult Americans got various mobile coupons, and that interest usually indicates that sales can be boosted through this form of customer engagement. And Shopify provides easy ways to generate random coupons for your audience. Furthermore, the Shopify iOS app built with EasyMobile will be more efficient than any customer cards, as such methods suit the needs of the buyers faster and with more personalized offers and tips involved, the same way as that works with push notifications, which increase your chances to bring your potential buyers back. The optimized experience is no longer a whim, but basics for your business operation in any Shopify store.
Tech Trends in E-Commerce
Augmented Reality apps allow smartphone users to explore any products before actually buying them, so it is no surprise that this technology may improve your sales when mobile users may try different ways of interaction within the commercial solution you offer to them. To make that even more exciting, Apps exploiting the Mobile Image Recognition technology let consumers snap any items, identify them afterwards and easily select the deals among the diversity of retailers. So, get more creative when engaging the clients.
What to Expect for Online Sales in 2017
All of these e-trends show that the Shopify mobile app may bring new commercial opportunities, besides the regular online platform, as the US m-commerce sales in retail already reached $116B, as was shown by Statista. Keep in mind that iPad users are among active buyers. Moreover, the US online sales via tablets will reach $77B conversions by just 2018. So don't hesitate to launch your customized iOS mobile app to engage the customers with Shopify mobile experience in most convenient manner. That's manageable even without impressive tech expertise and excessive investments, if you try EasyMobile to enhance the options offered by your store.
Stay tuned to Nexusmedia Blog