Simplify bulk orders with b2b/b2c
wholesale order form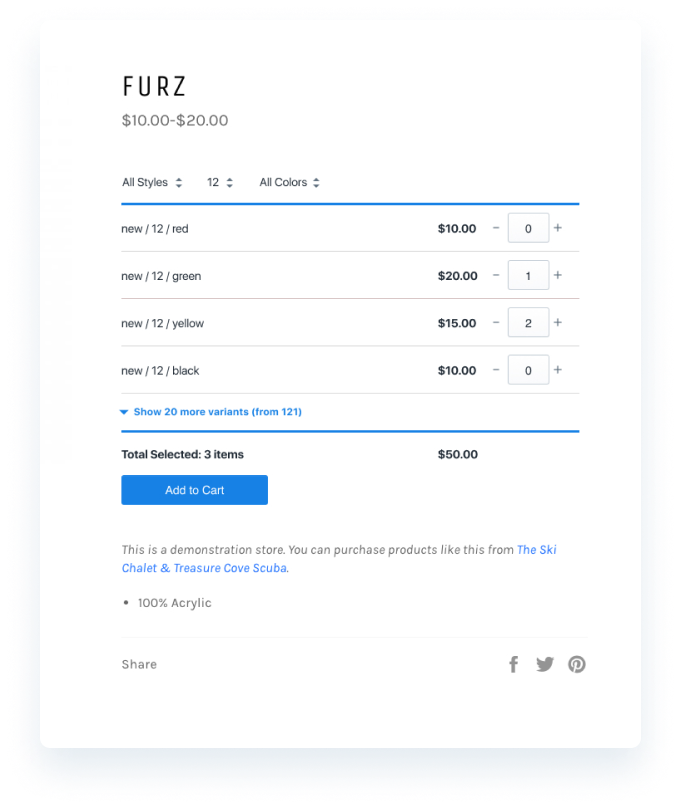 Display all the variants of the product in wholesale form to simplify the checkout process for wholesalers you work with
Create standalone wholesale pages to offer individual prices and buying conditions for different segments of customers
Wholesale products
Select products or collections to add bulk order form
Wholesale pages
Create a standalone Wholesale pages with several selected products
Layout settings
Customize colors, titles and main settings of your bulk order form
Integrations
Simple integration with EasyOrder app in one click
The app is easy to use and implement. We had troubles with fitting the app in our store theme, but their tech team fixed it rapidly. Actually, the best part...
MIRET eco sneakers
September 15, 2022
We highly recommend this simple little app. Some customization was needed to fully suit our needs and the team behind the app were extremely helpful and dedicated to solving these...
This app is easy to use and support team is quick to respond to questions. It's rare for me to have an app's support team reach out to me within...
Aunt Ethel's Pot Pies
August 16, 2022
This app has been great, it is visually appealing and very end-user friendly. The developers are always quick and provide great resolution to any issues.
Print Works
August 2, 2022
From a functionality point of view I really like it that you can create multiple order forms using different collections that all use this layout. So while you can have...
Dive Lantern Hub
May 24, 2022
i have used the app for a while for our B2B business and can say it offers a great variety of customizations thanks to the great support team who are...
mundogafas.es
May 3, 2022